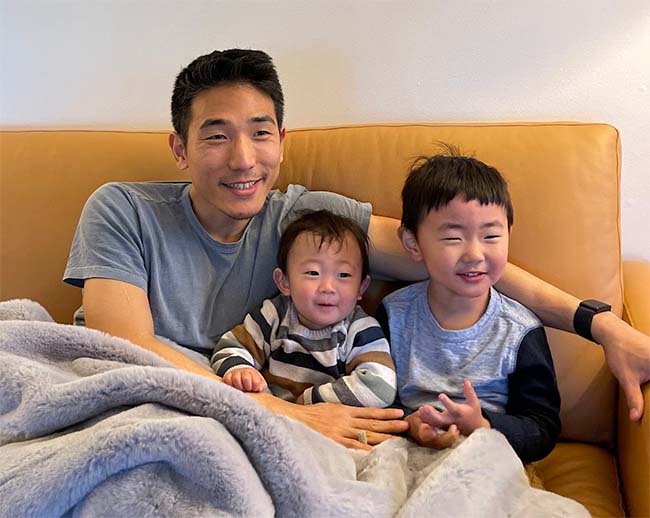 Hi, I'm Peter.
I'm a husband, father, dog-walker, and owner of a business. My personal mission is to be a facilitator of opportunities, wellbeing, and happiness in the lives of others.
I was born in Korea, immigrated to the US in 1989, and grew up mostly in New Jersey. I went to Columbia University for college and worked for a year at the now-defunct Lehman Brothers.
In 2006, I founded a company with a friend. It's called Barrel, and we've evolved it into an e-commerce web agency that helps brands connect better with customers and improve their business performance.
I've cherished the opportunity to play many roles at Barrel, roles that include being a designer, a project manager, a copywriter, and a salesman. These days, I work on setting the direction of the company, coaching our team's leaders, and ensuring we can build a strong and sustainable business and culture.
In 2019, my partners at Barrel and I started Barrel Venture Partners, an entity that invests in early stage startups, incubates new businesses, and oversees a growing portfolio of public equities focused on companies we understand well.
In 2021, we launched Barrel Holdings, a parent company to bring together our vision for serving customers through collaboration and creativity. In addition to Barrel, Barrel Holdings includes Vaulted Oak (founded 2021), a website support and maintenance company, and BX Studio, a Webflow development agency. We also run a website called AgencyDocs that provides resources and tools for other agency founders.
I write from time to time about lessons learned from running a business, including my on-going series called Agency Journey, which I post once a month. I'm also interested in the power of habits and like to jot down thoughts on how habits impact my work as well as my personal life. And lastly, I like to share my favorite highlighted passages from books and comment on them.
Outside of work, I like to spend time with my family, read, write, play basketball, and run.
Want to receive updates when I publish a new blog post? Sign up for my newsletter.
Advertising disclosure: some of the links from my blog are affiliate links to Amazon, where I get a small commission if you make a purchase.